Wednesday, September 20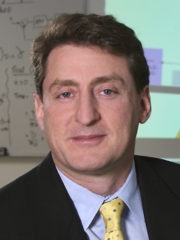 Lance Sherry is associate professor of systems engineering and operations research at George Mason University. Dr. Sherry also serves as the director of the Center for Air Transportation Systems Research at George Mason University. Dr. Sherry has over 30 years experience in the aviation industry serving as a flight-test engineer, flight control engineer, system engineer, lead system architect, program manager, strategic planning and business development.
Dr. Sherry served as a fellow at RAND Corporation 1999-2001. He has published over 100 papers and journal articles, holds several patents, and has received awards for his work. Dr. Sherry is a graduate of Brown University with a Bachelor of Science in electrical engineering, and he holds both a Master of Science and a Ph.D. in industrial and system engineering from Arizona State University.